10. Prayer for the sick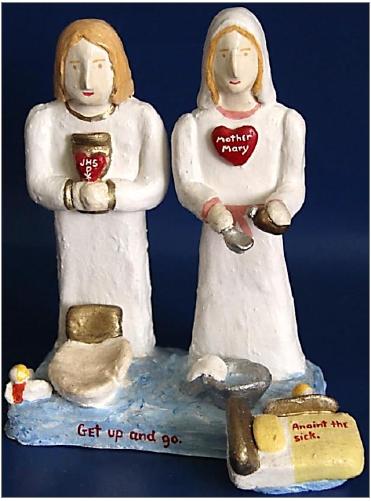 Get up and go.
Figure 1: Jesus holding a chalice. At the bottom is a helping hand.
Figure 2: Mother Mary holding a spoon and a bottle of medicine. At the bottom is a basin of water and a face towel (for a sponge bath).
Figure 3: In front is a hospital bed with the words: Anoint the sick.
1770